We're delighted to announce the launch of our new Loyalty 'n' Referral Scheme – Pawz Pointz. It's our way of saying thank you for your continued support and helping you to keep your dog well groomed and healthy.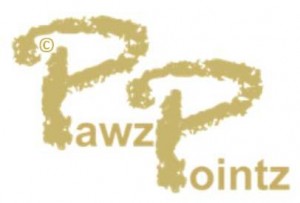 How it works?
You will receive a Loyalty 'n' Referral card (one for each dog), together with a handful of referral cards to give out to your friends.  The Pawz Pointz can then be collected from full grooms that your dog has and/or friends that you refer to us.
Loyalty – You will receive 250* Pawz Pointz following every full groom each of your dogs has with us
Referral – You will also receive 250* Pawz Pointz for each referral you successfully send to us
*To receive these pointz, they must have a Full Groom and either hand us a completed referral card or tell us your full name.
A referral is the person, regardless of number of dogs and Pointz are received after their first full groom.
How to use your Pawz Pointz
Points can be accumulated and used at any time on any future dog grooming service or towards purchases in our shop.  It's a great new way to save money whilst still ensuring your dog stays in top condition and the good news is that all our existing customers will be credited with Pawz Pointz as a thank you for your previous business.
What a great way to treat your dog to some of our delicious healthy dog treats like our very own Pawzelicious range or Billy & Margot.
Pawz Pointz for new dogs
And the really good news is that for a limited time we'll be giving all new clients 500 Pawz Pointz when you book your first full dog groom.  That means you'll soon be well on your way to saving money on your dog's health and grooming.
Pawz Pointz © – The gift of great grooming