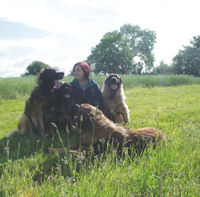 First and foremost, I am a dog-lover, dog owner, competitor and breeder with 9 Leonbergers of my own and over 30 years of experience with dogs.  I have a City & Guilds Level 2 & 3 in Dog Grooming.
Passionate about dog grooming and health
Based on the Surrey / Sussex border, We are also committed to dog welfare and good dog grooming and we believe regular health checks will not only bring your dog many benefits but are at the very heart of dog welfare and responsible ownership.
We are passionate about ensuring dogs have the best possible lifestyle, whether it's a question of dog fitness, diet or just good grooming routines and health checks.  We can advise you on more natural ways to feed your dog and on the best and safest, natural products and routines.  Checking your dog's teeth, eyes, ears and feet are all part of our regular routine and we can help ensure they become part of yours.
How do we decide what products to use?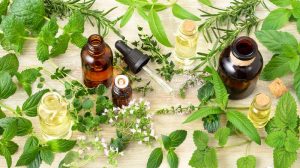 All the dog grooming products we use at Plush Pawz have been researched, tried and tested by us on our own dogs.  We only use products with the highest quality, natural and safe ingredients.  We also cook our own range of dog treats using natural and fresh ingredients.  We are constantly researching healthier ways to care for, feed and groom your dog.
For free information about Plush Pawz dog grooming or nutrition, call us today on 07947 366841.
Or sign up for our newsletter for free seasonal grooming tips and advice
Plush Pawz – what your dog deserves